Doctors & Staff

Meet the experienced and friendly doctors and staff who make Garland Vision Source the leading provider of vision care products and services in Spokane.
---
Brett Hagen, O.D.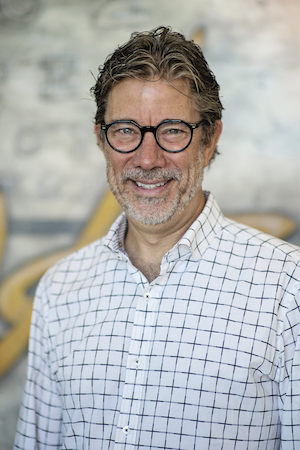 "I am one of those lucky people who enjoys going to work each day."
As a Northwest Montana native, Dr. Hagen feels right at home in the Inland Northwest. He enjoys running, biking, golfing, skiing, and the many other recreational opportunities the Spokane area provides. If you don't catch him in the office, chances are you'll spot him in a local race, triathlon, or simply out adventuring the mountains by hike or bike.
Dr. Hagen received his Bachelor of Arts in Biology at Pacific Lutheran University in Tacoma, Washington. He received his Doctor of Optometry in 1991 from Pacific University College of Optometry in Forest Grove, Oregon. Dr. Hagen first practiced at the East Portland Eye Clinic in Portland, Oregon. In 1994, he moved to Spokane to join Dr. Robin Cameron at Garland Family Vision, which he has since purchased after the practice lost her tragically to breast cancer in November, 2000.
Dr. Hagen is a member of the American Optometric Association and the Optometric Physicians of Washington. In 1998-1999, he served as President of the Inland Society of Optometric Physicians of Washington and was the proud recipient of the "Washington Young Optometrist of the Year" in 1999. Dr. Hagen serves as President of the board of The Spokane Guild's School and Neuromuscular Center. He was named their "Outstanding Person of the Year" in 2005. He is also the administrator for Eastern Washington/North Idaho Vision Source area and is active in many other local charitable organizations.
Dr. Hagen's professional interests include primary eye care, contact lenses, ocular disease and refractive surgery co-management. His passion, compassionate nature, and dedication to his profession enable him to provide his patients with thorough and comprehensive eye health care.
As a neighborhood family eye doctor, Dr. Hagen also deeply values the importance of family. He, and his wife, Lisa Hagen have two children, Lexie and Blake. Lexie, a past employee in the office during her high school years, is a face you may have seen up front. She recently graduated from Santa Clara University, and is now living and working as a marketing specialist down in California. Blake is an enthusiastic, special needs high-school boy whose life's experiences have added an appreciation and perspective to both Dr. Hagen and his family.
---
Jezzarae Hedlund, O.D.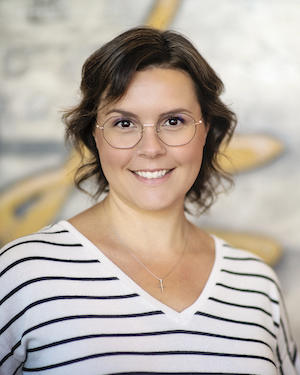 Joining the Garland Vision Source staff in 2012, the bright, cheerful and highly capable Dr. Hedlund has proved to be a perfect addition to our office. Her infectious laugh, positive demeanor and complete dedication to her patient's well-being have quickly made Dr. Hedlund a favorite among staff and patients alike.
Dr. Hedlund grew up in the Spokane area and remained close to home for her higher education. She graduated from Washington State University in 2008 with a bachelor's degree in medical sciences and a minor in psychology. Like Dr. Hagen, she also received her Doctor of Optometry from Pacific University, graduating from Forest Grove, Ore., in 2012. Following optometry school, she returned home to Spokane, where she completed a one-year residency with the Spokane VA. There she specialized in primary care, ocular disease, specialty contact lens fittings and surgical co-management, all of which are areas she continues to focus on as an associate here at Garland Vision Source.
Dr. Hedlund is a member of the American Optometry Association, the Optometric Physicians of Washington and the American Academy of Optometry.
She and her husband, Tyler, love spending time outdoors with their dog, Obi, and their big Spokane extended family. Dr. Hedlund loves the variety of seasons we get to experience here in the Inland Northwest, but if you happen to be in the office around the holidays, you'll notice she has a particular obsession with snow and all things Christmas!
---
Staff